Baroque Palette
Step into a world of timeless extravagance; with dresses crafted in richly-colored, luminous fabrics adorned in artisan-crafted opulent details.
DISCOVER NEW ARRIVALS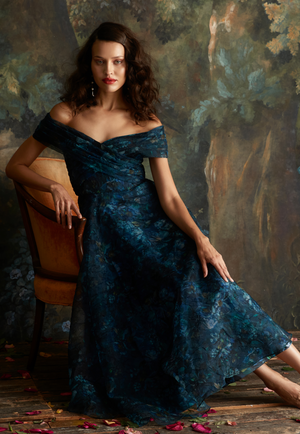 A Season of Opulence
Introducing a captivating collection, where elegance meets Versailles' majesty. Explore luxurious silhouettes embodying a dreamy artistry and eternal beauty.
DISCOVER NEW ARRIVALS
fall 2023 - gardens of versaille
new arrivals
this season's best sellers
your favorites
The Perfect guest
the bridal party
Explore a captivating selection of thoughtfully designed dresses and become a living masterpiece by the bride's side.
shop now
the wedding look
Immerse yourself in our curated collection of exquisitely tailored gowns and dresses, designed for fall wedding elegance.
shop now
the mother of
Radiate grace and elegance as you step into the spotlight in the perfect mother-of-the-bride dress, embodying the joy of the occasion.
shop now